How to Cut Food Waste with TreeDots
---
TreeDots co-founder, Mr Jiacai Lau introducing the platform's vision and roles.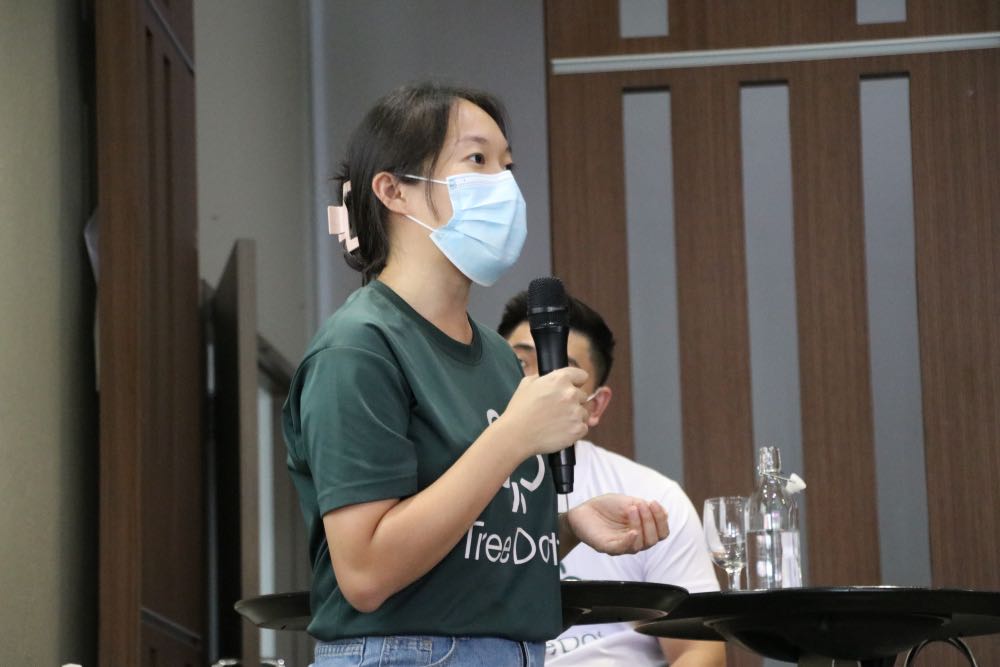 Ms Hazel Lee Jun, Business Development Lead at TreeDots sharing actionable steps for beginners in their sustainability journeys.
Over 50 students and trainers listening in rapt attention to TreeDots.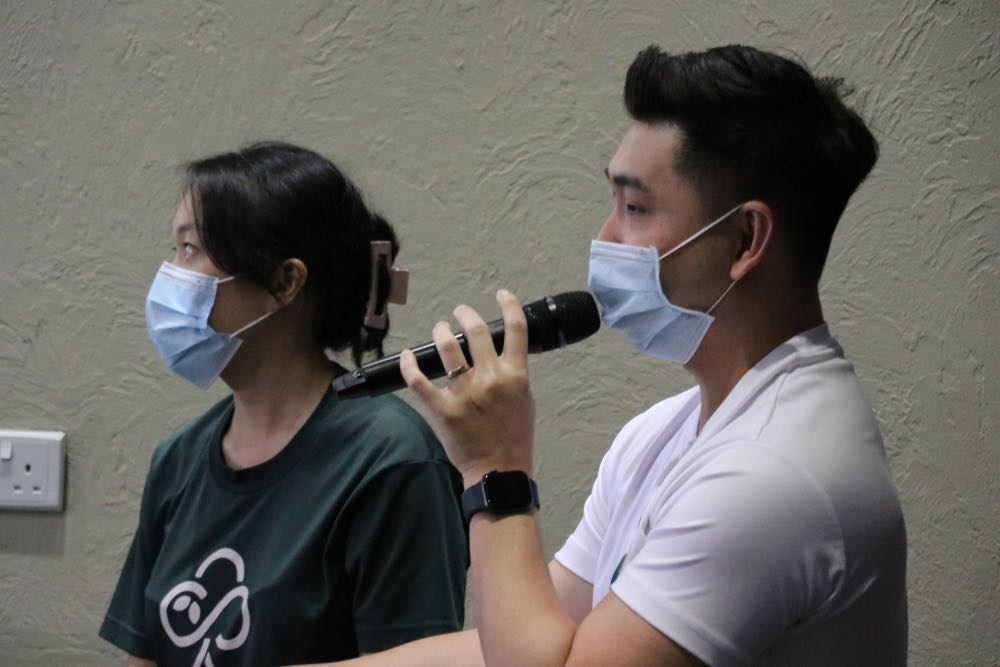 Q&A segment for students who were curious with the results of TreeDots' model of redistributing surplus or imperfect food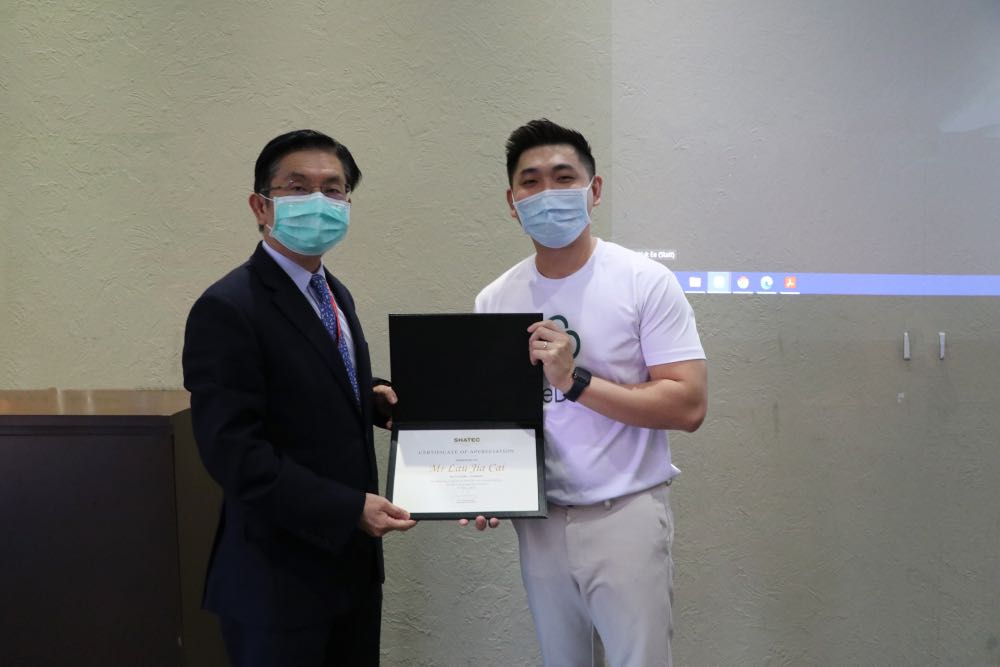 Jiacai receiving a Certificate of Appreciation from SHATEC Chief Executive Officer Mr Lim Boon Kwee.
What are the reasons for Singapore's food waste bulge? At which stages in the supply chain does food loss (edible food that is discarded) occur? And what are the ways to combat this colossal issue?
SHATEC was excited to welcome TreeDots on 18th May 2022 and gain insights into these pressing questions during their sharing session on campus. TreeDots is a social commerce platform where suppliers can recover costs by selling them surplus food. Using cold-chain (or temperature-controlled) operations, TreeDots redistributes the produce to F&B businesses who buy them at enhanced savings.
TreeDots welcomed questions from inquisitive students, on TreeDots' efforts in reducing food loss, the method of tracking their Sustainability targets, to their logistical challenges and quality control of products.
To date, TreeDots' network has reduced over 2,500 tonnes of food waste, and are taking their model from Singapore to the Southeast Asian region!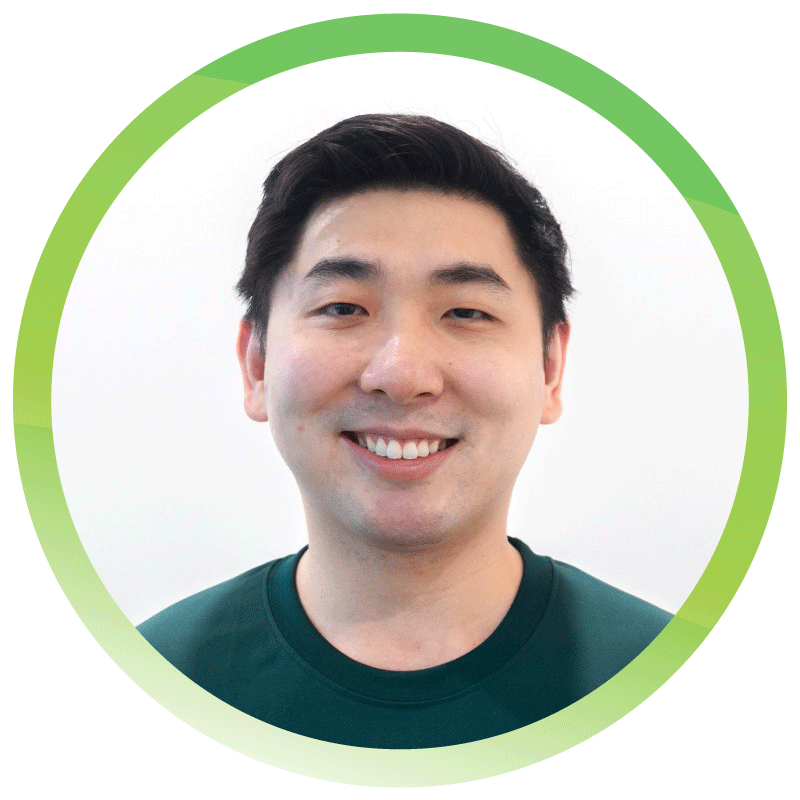 "There are limitless possibilities when we can educate the next generation of chefs and hospitality leaders, and open them up to new opportunities in the broader Sustainability agenda."
Mr Jiacai Lau
Co-Founder
TreeDots
"It was an insightful session for our students to learn about the concept of vertical integration demonstrated by TreeDots in their business. This strategy helps to streamline the movement of food across the supply chain, while maintaining tight quality control in their products to consumers."
Mr Tang Yan Lim
Trainer and Sustainability Champion
SHATEC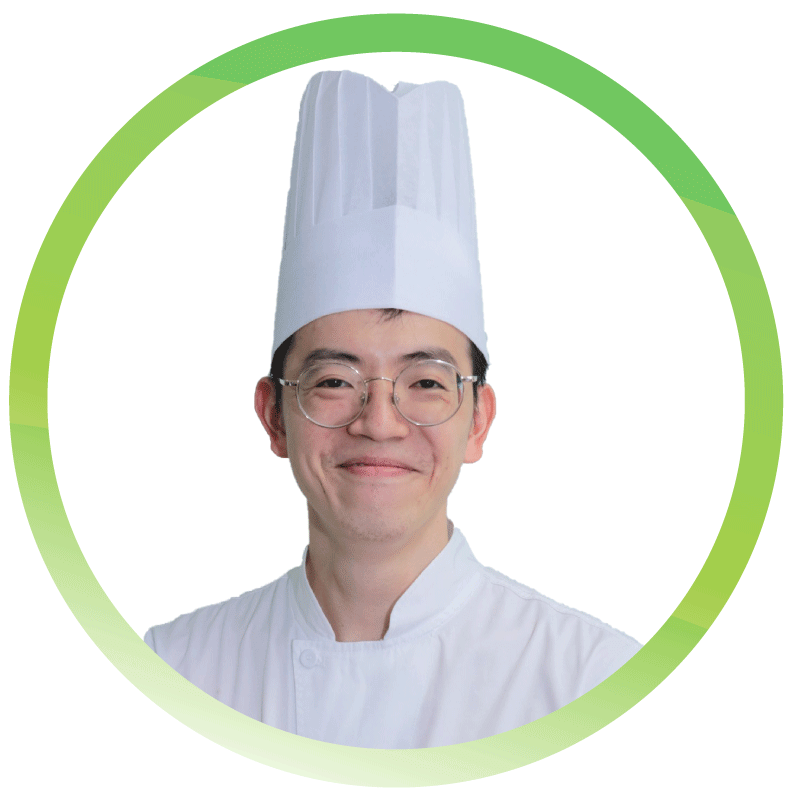 "The talk has expanded what students know about F&B outside their curriculum of learning culinary techniques and restaurant management. They also kept up-to-date on current industry trends by posing tough and thoughtful questions to the TreeDots team."
Chef Jacob Ng
Senior Trainer and Sustainability Champion
SHATEC
About TreeDots
TreeDots is established as Asia's first food surplus marketplace, which tackles suppliers' unsold inventory including cosmetically unfiltered food, and distributing to businesses and F&B institutions at a lower price point. In 2021, TreeDots also launched its own supply chain and logistics service to drive an efficient and low-carbon economy.
The three Co-Founders of TreeDots, including Mr Jiacai Lau, have been listed in the coveted Forbes 30 Under 30 Asia in 2020, under the social entrepreneur category.