Treasures in Tingkat by DFC-07-21A
---
Meet the culinary trainees of DFC-07-21A!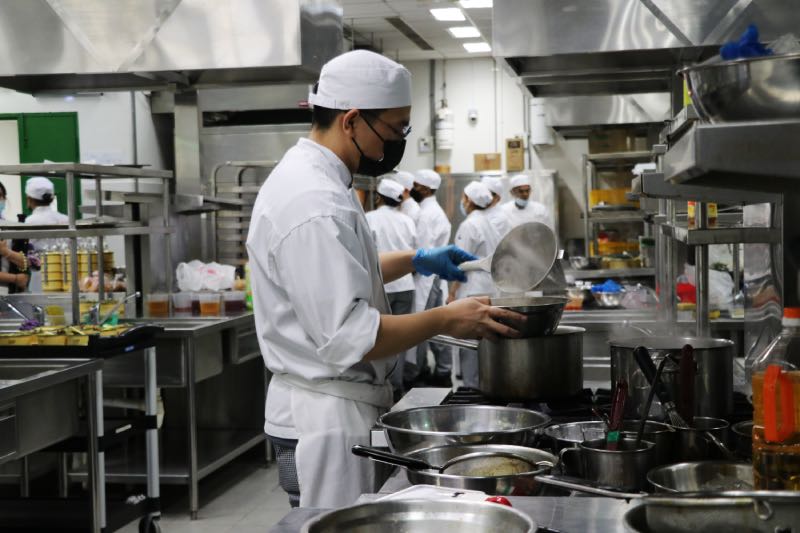 Working swiftly on orders to meet the pick-up timeslots.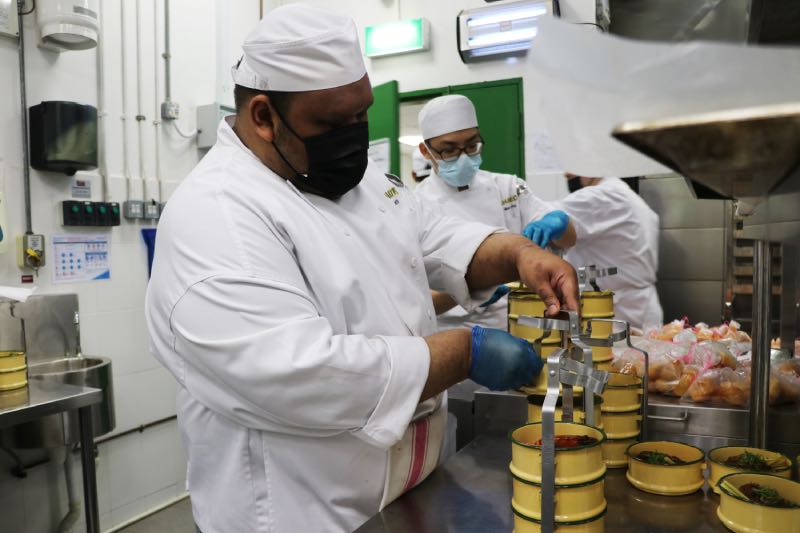 Warm Peranakan-style dishes packed and ready to go out to customers.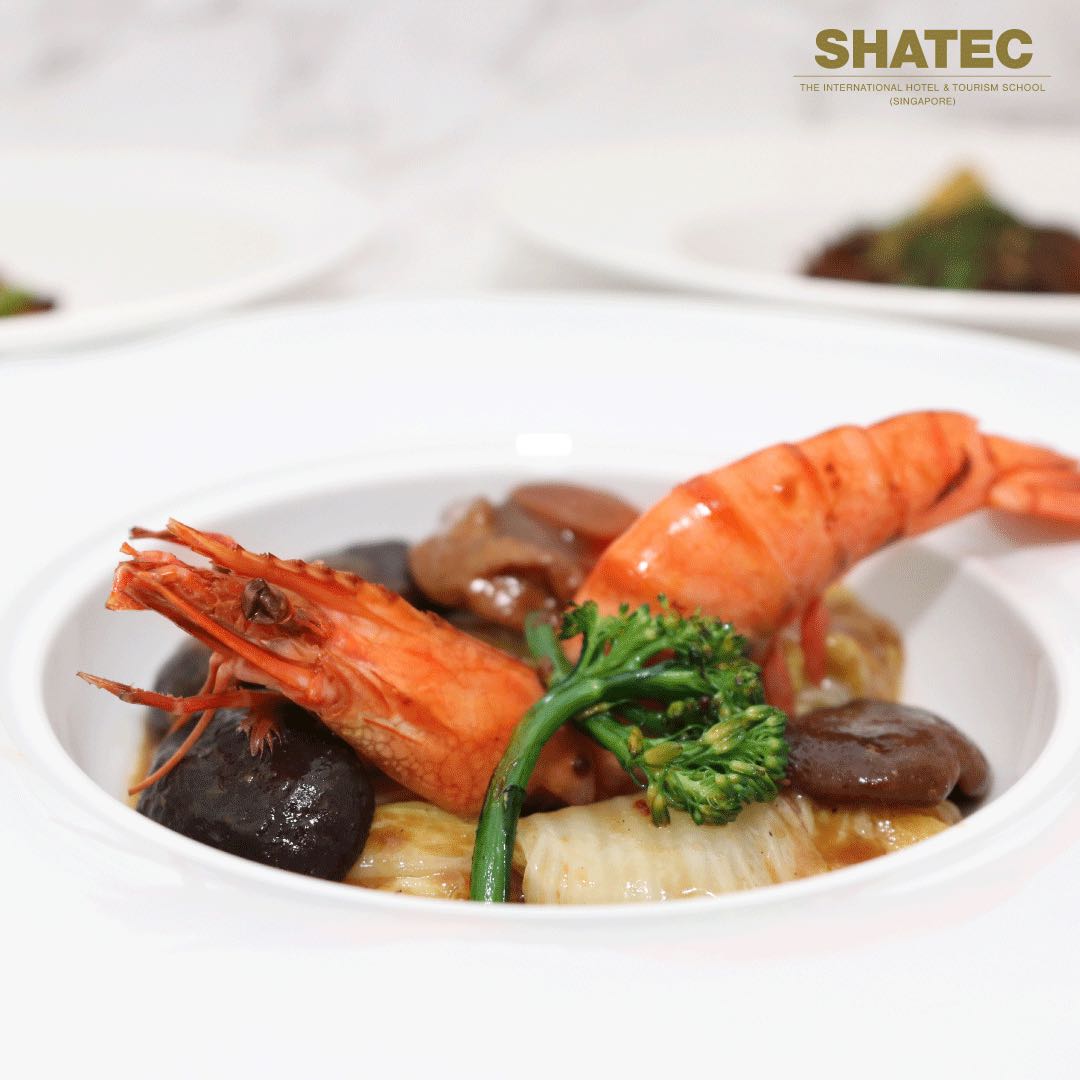 Braised Abalone, Tiger Prawn with Wong Bok Cabbage
Soft Shell Chilli Crab
Nasi Ulam (Herb Salad Rice)
Hokkaido Scallop, Broccolini, US Asparagus with XO Sauce
Option of Ayam Buah Keluak or Wagyu Beef Cheek Rendang
Reusable Tingkat to take away the dishes!
Revolving around the Sustainability theme with influences from Peranakan cuisine and local flavours, culinary students from DFC-07-21A aimed to infuse eco-conscious concepts and practices within their Event Catering module, culminating with takeaway dinner services on 9th to 10th June 2022.
They decided to use tiffin carriers or Tingkats, to hone their environmental message. The enamel Tingkats would house their prepared takeaway dishes and reduce the use of plastic in the process.
While developing Tingkat dishes which are environmentally friendly, the students explored the pockets of greenery in SHATEC's garden to get inspired. For Nasi Ulam, an herb salad rice, they harvested the dish produce from the garden such as Thai basil, laksa leaves, kaffir lime leaves, lemongrass, mint and coriander.
By incorporating a Sustainability approach into their curriculum and instruction, culinary students gained insights into the importance of locally grown food sources, their practical uses to create tasty meals and the positive effects of lowering their ecological footprint.
"My favourite part was seeing my dishes go into each of the tiers of the Tingkat! I felt proud of our achievements. It has been a journey, from the sourcing, team challenges (like preparing insufficient ingredients and working against time) to putting it all together."
Annallisa Kwok 
WSQ Diploma in Food Services
(Culinary Arts)
"It is essential to work as a team to complete all four tiers of the Tingkat, as there are many components which go into each dish. For the Nasi Ulam herbed rice, we picked the herbs from SHATEC's own garden and had to ensure the leaves were sliced evenly, all while learning to work with efficiency and speed!"
Edna Tham
WSQ Diploma in Food Services
(Culinary Arts)
"The students' core focus is to eschew takeaway plastics and at the same time, recreate the Tingkat experience of yesteryear, with a confluence of local tastes and Peranakan cooking inspiration in their dishes."
Chef Andre Kam
Trainer, Culinary Studies
SHATEC
About Event Catering
Event Catering is a keystone subject for all culinary and pastry Diploma students, where they learn to apply their skills in menu creation, cost control and food preparation, marketing and service. Simulating F&B operations as a team, they undertake a challenging and fulfilling event while developing essential skills to prepare them for the workplace.